With everything happening in the world these days, it's easy to feel stuck in a rut. If you're in a relationship, your mood and stress levels can quickly take the spark out of your relationship. Staying connected with each other is important and something you both should be prioritizing. By trying to schedule vacations to get away and reconnect, focusing on better communication, and going on regular dates, it is possible. In addition to doing those things, showing your love and appreciation through surprise gifts is a flirtatious and generous way to bring the spark back. If you're looking for some inspiration for gifts that will do the trick, keep reading for the best presents to help relight the fire.
Intimate Apparel
One of the best ways to reconnect is through physical touch. Guarantee your significant other feels confident and attractive by giving them some intimates. While people's tastes and styles vary, the various types of intimate apparel make it easy to surprise your sweetheart with something in which they'll look and feel amazing. Of course, respecting boundaries and recognizing the gift of intimates doesn't guarantee immediate intimacy, but it does convey your attraction to your partner, which is always a welcome reminder.
Fragrance
Did you know that many perfumes contain powerful pheromones? Surprising your significant other with the gift of a new cologne or perfume is a great gift that can cause some serious attraction too. Consider giving them another bottle of their favorite, whether it's Gucci or Versace perfume. You can also grab yourself a bottle of new cologne or perfume to spritz on, making you even more desirable.
Romantic Getaways
If budget is of no concern to you, or you're great at saving, a vacation could be just what the doctor ordered to put the spark back into your relationship. Scheduling time away from your typical routines and responsibilities is a romantic way to reconnect and unwind. Not to mention, it's great for your physical health – did you know people who take regular vacations are at significantly lower risk for stroke or cardiovascular disease than their non-vacationing counterparts? If you can't afford a lengthy getaway and plane tickets, even a weekend road trip to a neighboring city can bring back the flame you two once shared.
Personalized Gift
If you're on a budget and want to give your partner something special to ease an awkward relationship, you can try to customize a unique personalized gift that is sure to impress him/her with your gift. You can come to GS-JJ and create a unique custom challenge coin with your sweet photo, sweet words, your two names, etc. I think it will bring him/her precious memories. Everything you do for him/her with your heart will be recognized and will wake up sweet memories between you, even if you don't know if it works, but why not try it? GS-JJ will create beautiful challenge coins for your event, but don't panic when you come to GS-JJ because they don't just offer army challenge coins.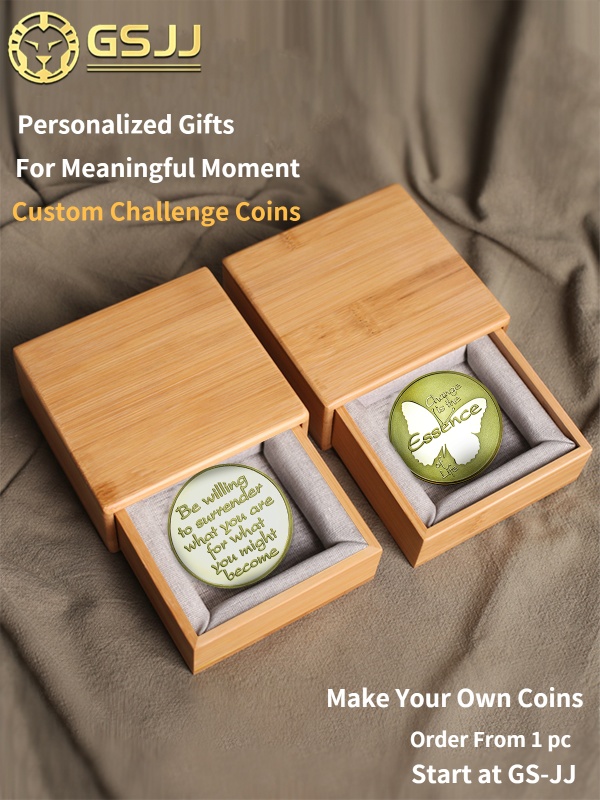 Love Letters
An incredibly affordable gift that will give your partner butterflies is to start sending them love letters. Snail mail is one of the best surprises waiting at home at the end of a long day. If you know your partner would be thrilled to come home to the letter addressed to them detailing all the things you love about them, this simple and sweet gesture is all that's needed. Investing in beautiful stationery is a great touch too. Don't stop with just one either! Whether you make this a weekly addition to your mailbox or monthly, it can quickly become a sweet tradition. And who knows? Maybe they'll write you back, and even if you share a home, you can become penpals!
Couples Massages
There's nothing like a gift that you get to enjoy too, is there? Whether you and your partner are childless, working professionals, or you're juggling the responsibilities of parenthood and work life, booking a couples massage to relax and de-stress together is a fantastic idea. Sure, you could massage your partner on your own or pay masseuses to melt away your worries side by side with the relaxing spa soundtrack and soothing aromatherapy surrounding you. Many massage salons have packages that make treatments more affordable. This gift could quickly become something you and your significant other look forward to indulging in together every few weeks.
Relationships do take a lot of work; we all know this. But true intimacy through lasting connection is worth the effort. Relationships go through seasons, it's only natural, so if you feel like your relationship is in a bit of a rut, it's worth investing in one or two of the gifts mentioned above. Even if things are going great, why not show your partner how much they mean to you with a sweet surprise. As Katharine Hepburn famously said – "Love has nothing to do with what you are expecting to get–only with what you are expecting to give–which is everything."