Billionaires Row is a brand that blends traditional elegance with innovative technology. With a concentration on marketing, grandeur, and a target clientele of the affluent and renowned, this elite brand is testing the bounds of what it means to be a global trendsetter. The founders, William Benson and Patrick Ductant, have always been fiscally shrewd and educated in matters of business, and they have always cherished sharing their fortune and splendor with friends. Billionaires Row elevates any affair to a new level of sophistication and magnificence. Despite the fact that alcohol is their signature product, they have a variety of other releases scheduled for this year, including water and scents.
Billionaires Row enjoyed critical acclaim with the debut of their Champagne and Cognac XO. Benson describes this choice of merchandise by detailing, "I chose alcohol because it makes you feel opulent. Spirits [alcohol] have been used throughout history as a means to fellowship and reward," Benson fondly reflects on this experience of camaraderie and companionable indulgence, "Why not bring both to the table? Nights out with fellow bright minds frequently entail champagne or cocktails, so why not bring both?"
The ideal beverage is one that is an experience in and of itself, one that draws people together to share a velvety, smoky drink – a drink much like Billionaire Row's cognac. BR Cuvée XO is the embodiment of French savoir-faire, the discipline of mixing and maturing wines. Its flavors are fruity and aromatic, sweet and silky, delicate and nuanced, and beautifully balanced.  
Benson and Ductant's objective of selling to the elite is complemented by a higher aim of bringing together the brightest minds of this era to exchange experiences and bond over shared memories over a refreshing drink of premium liquor. "When I think of our customers, I think of aspirational influencers and optimistic, distinguished, and polished individuals." Benson shares.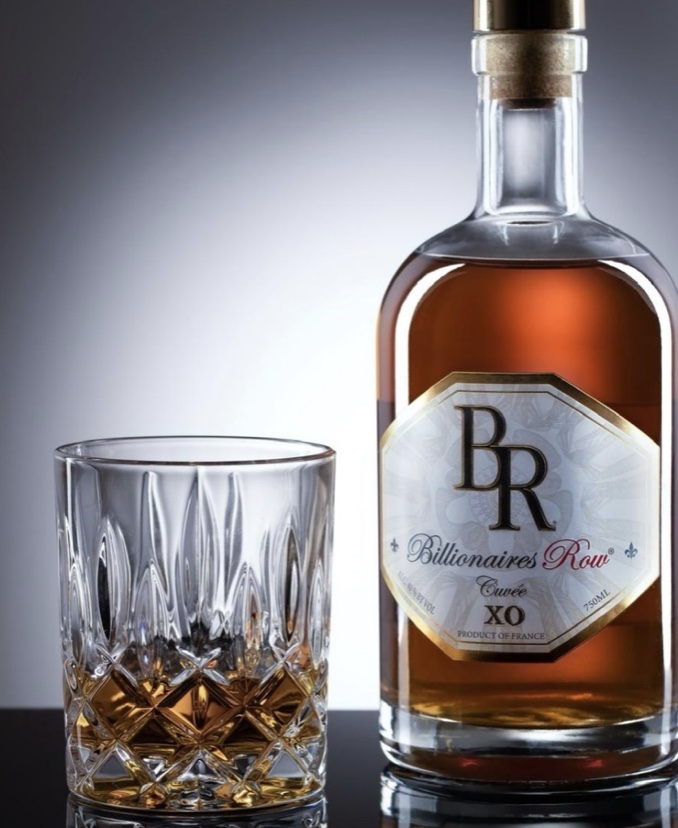 Over a refreshing glass of pungent, spicy cognac, high-powered elites enjoy complex discussions; Benson's vision has been realized – a liquor brand that brings like-minded people together. This is reflected in their recent collaboration with MWH, a leading alcohol export business. In the upcoming year, Benson and Ductant intend to cooperate with industry professionals to capitalize on their existent formidable achievements. Ductant has announced an eminent collaboration with MHW and other spirit brands for that purpose. "We are fortunate to have one of the largest backoffice wine and spirit companies like MHW LTD, to represent our brand Billionaires Row Spirits. Talk about game-changing." 
Billionaire Row's notable partnerships are not limited to one collaboration, however substantial; BevStrat and ReserveBar recently partnered with Billionaire's Row team. "We developed a powerful personal relationship that naturally spilled into a business relationship," said Billionaires Row CEO William Benson of Brian Rosen, CEO of BevStrat. It is then reasonable to conclude that the brands' shared relationship evolved organically as a reflection of their shared enthusiasm for the sector; the two highly regarded entrepreneurs encountered by chance, although over a shared appreciation of rich, sumptuous liquor.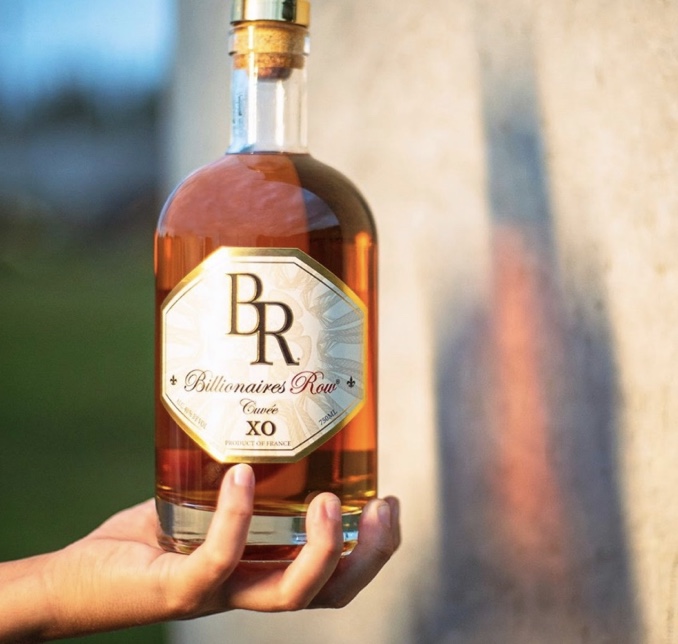 Benson and Ductant weren't granted opulence and a successful brand by chance; they worked hard to distinguish Billionaires Row from other industry empires. This team of entrepreneurs has created a presence and sold an experience – one that is transforming the industry through sophisticated design and a keen focus on their craft. When asked about how he established a uniquely innovative brand, Benson stated, "Simple; it wasn't designed to be luxury, it was designed to be a new definition of luxury that redefines the mold."  
Through Billionaire's Row's continuous triumphs, these individuals have consistently set the standard for other spirit labels. This remarkable company has acquired a global influence; most recently, Billionaire's Row became the world's sole African American-owned champagne company after Jay-Z sold 50% of Ace of Spades.
For a savory, tangy flavor sweetened by a fruity taste, visit Billionaires Row for a bottle of their top-shelf Cognac XO – one reminiscent of French countryside and Italian vineyards. Enjoying a fine Cognac could not come with a more noble aftertaste – supporting an African-American self-made business. 
Founded with splendor, driven by creativity and hard work, Benson and Ductant redefine what it means to be creators of refinement. "Luxury starts from the inside and to produce a brand the product must be authentic to the essence of the creator so that the product represents a piece of him to inspire the world."