Usually, when people get extra weight, they work out and follow a diet regimen to get back in shape. But not Cardi B. Apparently, the rapper "had no time to work out". And she claimed her job as an entertainer is a 24-hour job. Well, that is why she had surgery to shed some pounds off. Let's take a look at Cardi B before surgery photos, and some after.
While many celebrities try to keep their plastic surgery issues a secret, Cardi B speaks openly and honestly about them. She is consistently open about any plastic surgery issues. She went as far as discussing her post-surgery situation with thousands of fans during a performance at the Beale Street Music Festival in 2019.
Rise to Fame and Popularity
Cardi B is on fire, her career took off, and she enjoys millions of fans worldwide. She also has a daughter, Kulture, with her on and off again boyfriend, Offset. It seems like she can do no wrong. Anything she touches, Cardi B turns to profit. Recently she appeared in the Jennifer Lopez movie, Hustlers.
But how did it all start? Born as Belcalis Marlenis Almanzar, Cardi B shortened her name after starting an entertainment career. She wanted to make her name easier to pronounce. Raised in South Bronx, Cardi B developed a thick accent. This accent makes her unique and appealing to fans worldwide.
As a teenager, she worked a couple of odd jobs. For example, she started as a clerk at a deli. But after a while, they fired her for "coming late to work too often".
She then turned to stripping and instantly gained popularity as a stripper. Cardi B earned enough money to support herself and her family. And as a successful stripper, she gained social media presence and thousands of followers. They loved her sassy attitude.
Eventually, Cardi B landed a role on the VH1 reality show, Love and Hip Hop: New York. Shortly after, she started rapping. Music helped her career took off. Her early singles instantly made it to the Top 10 of the charts.
https://www.youtube.com/watch?v=OVcEBb_hBrA
How many surgeries has she had?
Many celebrities try to keep their plastic surgery issues away from the public. But Cardi B doesn't do that. She is not like most celebrities. Yet, even celebrities like Cardi B can be self-conscious at times. She speaks openly about her surgeries. But how many did she have?
For Cardi B, the turning point came after her childbirth in July 2018. She gave birth to her daughter, Kulture. Following childbirth, she wanted to get back into shape as quickly as possible. Cardi B had a grueling tour schedule ahead, and she needs top shape for that.
And that is why she got liposuction. We have to say, she has had previous surgeries as well. The rapper admitted breast augmentation and implants in her buttocks. And then in May 2019, she went under the knife for another breast augmentation and liposuction.
Why did she go under the knife? She said that the gym and exercise did not give good results. She wanted her body to look a specific way. And then she also said, "I do whatever I want with my body".
But the surgery didn't make things easier for the rapper. In May, she had to postpone a couple of concerts due to complication from liposuction.
She then took to Twitter and decide to hit the gym again, even harder this time.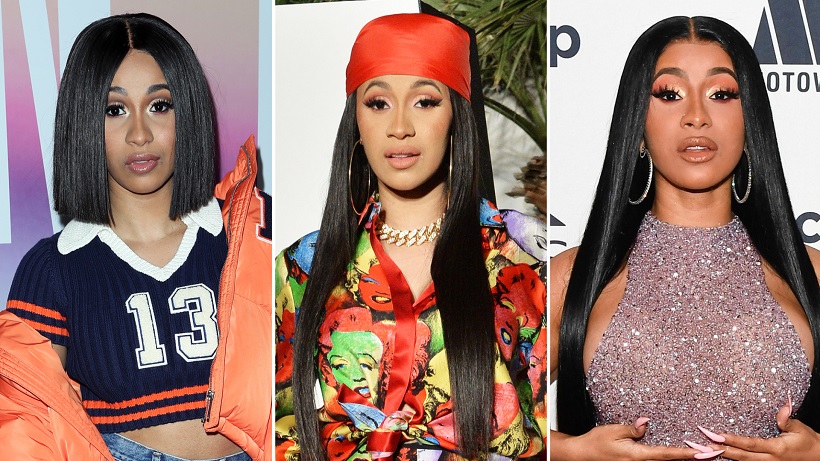 Will she get another surgery?
We said that complications from plastic surgery caused a pause in the singer's 2019 tour. And she tried to speak honestly to her fans about the surgery. Cardi B posted updates to her social media accounts to keep transparency and honesty with her fans.
In May, she addressed fans during her concert. Cardi B said the following "I have some news for y'all. I should have canceled today. I shouldn't be performing because moving too much is gonna fuck up my lipo. But I am still gonna get my money back, let's go."
Will she get another surgery in the future? We cannot say with certainty. But we can promise we will give you an update of Cardi B before surgery photos.
How much money did she lose?
Cardi B lost a lot of money due to her tour cancelation. But her health came first. And just a week before her tweet about the surgery, she criticized people for saying "she canceled shows because they weren't sold out".
But Cardi B said that all shows were sold out. She even showed her feet, and how swollen they are. The rapper said she feels pain in her stomach and back due to surgery.
And then she posted on Instagram saying "You know, I hate canceling shows because I love money. I am a money addict, and I get paid a lot of money, a lot of money for these shows. I am canceling millions of dollars in shows".
As to why she went under the knife? Well, she says she has no time to work out. Entertainment is a 24-hour job, bro!