Ever since the pandemic, consumer behavior has started to change and statistics show that jewelry purchases have started to go up. When it comes to luxury accessories, a study conducted in 2021 found that more than 10% of consumers were buying jewelry and watches, which is up slightly from earlier the same year.
People have always had an interest in buying jewelry for a variety of reasons, from expressing their love and commitment to one another to adorning themselves with beautiful pieces of art. Whether it is a diamond ring or an intricately designed pearl necklace, jewelry can be seen as a symbol of status and beauty. With the rise of online stores and the availability of unique pieces from around the world, it has become easier than ever to find the perfect piece of jewelry for any occasion.
Investing in classic jewelry pieces can also be a great way to make your wardrobe look timeless and stylish. Not only do they add a touch of elegance to your look, but they also hold their value over time. Classic jewelry pieces are made with quality materials that last for years, making them the perfect long-term investment.
Below we share some of the best classic jewelry pieces worth investing in.
Cultured Pearl Pendant
Pearls are timeless and classic pieces of jewelry that never go out of style. They are and always have been a true symbol of elegance, sophistication, and beauty. Whether you're looking for a statement piece or something subtler, pearls are the perfect choice. They come in a variety of colors, sizes, and shapes to fit any look you may be going for.
Investing in a cultured pearl pendant is a great way to add luxury and sophistication to any wardrobe. Cultured pearls are made with the same care and attention as natural pearls, but they are more affordable and accessible.
They come in a variety of shapes, sizes, colors, and styles to match any outfit or occasion. Not only do they look beautiful but they also provide an opportunity for long-term investment. So, investing in a cultured pearl pendant can be an excellent way to diversify your portfolio while still enjoying the beauty of these timeless gems.
Gold Chain Necklace
Gold chain necklaces have been classic yet chic pieces of jewelry for many years. Not only are they timeless and elegant, but they also make a great investment. Buying gold chain necklaces is an affordable way to add value to your collection and enjoy the beauty of gold without breaking the bank.
Gold is known for its durability, so these pieces will last you for years to come. Whether you're looking for something special for yourself or as a gift, buying gold chain necklaces is a great option that won't go out of style anytime soon.
Ear Cuffs
Fashionable ear cuffs are the perfect way to add a unique and stylish touch to your everyday look. They offer you the chance to achieve a contemporary and cool look without having to pierce your ears or experience any pain.
Whether you're looking for something subtle or bold, ear cuffs can be a great way to express yourself and make a statement. From simple studs and hoops to intricate designs, there are so many options when it comes to adorning yourself with ear cuffs. They have a versatile design and can easily be worn with any outfit and style, making them the perfect accessory for any occasion. Whether you're looking for something classic or modern, ear cuffs provide an effortless way to elevate your style.
Vintage Watch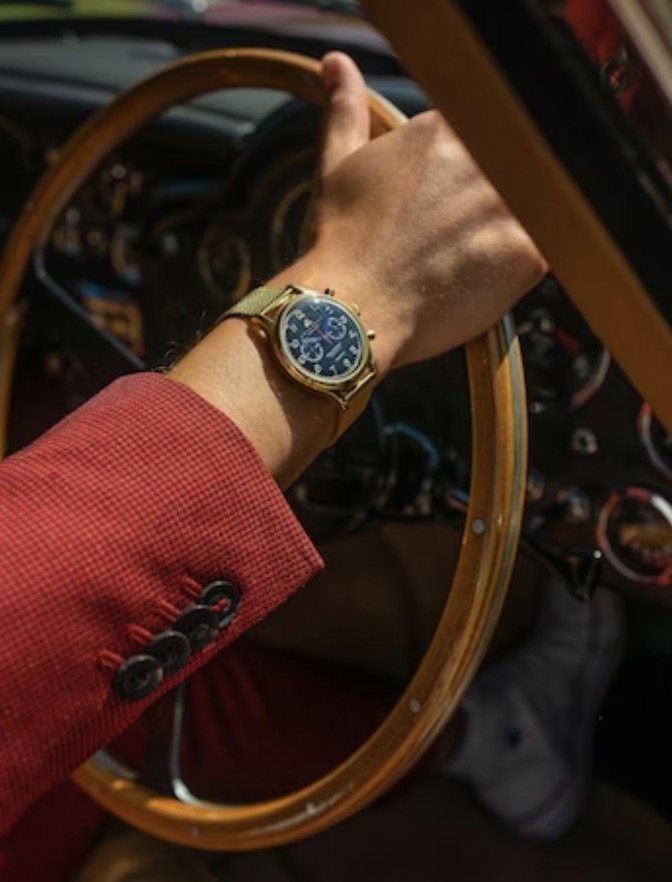 Many people see vintage watches as the pinnacle of luxury and prestige. If you buy a top-quality vintage watch, it will hold its value extremely well, making them a wise investment that will stand the test of time. You're almost guaranteed not to see anyone else wearing an original vintage timepiece when you purchase one.
Chances are, if you see someone with the same style and brand as yours, it's not the same. You can buy vintage timepieces because they're made with high-quality materials and by hand. Vintage watches often have mechanical movements that are incredibly precise and accurate. They are therefore more likely to last a lifetime than modern machine-built watches.
When you buy a vintage watch, you're not just buying an accessory, you're investing in something special and timeless. With the right care and maintenance, your vintage watch will remain with you for years to come. So if you're looking for something unique and of high quality, then buying a vintage watch is the way to go.
Final Thoughts
The perfect cultured pearl pendant or vintage watch are some of the best classic jewelry pieces that can elevate your style and help deliver a subtle attitude. Investing in some of the above pieces will give your appearance personality and keep you looking top-notch.