The cosmetic industry has witnessed significant changes in recent times, and one of the notable developments is the shift towards non-surgical procedures for facial rejuvenation. Traditional facelifts often come with significant downtime, but non-surgical treatments offer patients a safe and effective alternative to surgery with minimal downtime. Shape Clinic Sydney, a leading provider of cosmetic beauty and plastic surgery treatments, has introduced EMFACE as its latest non-surgical technological breakthrough.
As we age, our skin's elasticity decreases, and our facial muscles lose their strength and shape, leading to degeneration of facial muscle. This natural ageing process is exacerbated by external factors like sun exposure, smoking, and poor diet. The loss of facial muscle tone significantly impacts the ageing process and often results in a less youthful appearance.
EMFACE is a non-invasive treatment that targets the root causes of ageing by strengthening muscle tone, lifting facial muscles, and firming the skin. This innovative treatment is a innovative in the cosmetic industry, offering patients a safe and effective alternative to surgery with minimal downtime. Unlike traditional cosmetic procedures that require invasive surgeries, EMFACE utilises a combination of HIFES (highly focused focal electrical energy) and radiofrequency to stimulate the skin and muscles while encouraging cell rejuvenation.
Dr Steven Liew, Specialist Plastic Surgeon at Shape Clinic in Sydney, has praised EMFACE for its revolutionary approach to facial rejuvenation. He believes that the future of aesthetics lies in treatment plans like EMFACE that focus on treating the root causes of ageing rather than just addressing the final signs of ageing. The treatment not only improves the skin's appearance but also strengthens and tones the muscles underneath, which is a unique approach that sets EMFACE apart from other non-surgical treatments.
The EMFACE treatment creates a more awake, refreshed, and "open" upper face appearance by improving the resting eyebrow position. It also slims the lower face appearance by natural lifting and promoting fullness to the mid-face while reducing the impact of ageing and lifting the corners of the lips.
Before Shape Clinic begin an EMFACE treatment, patients undergo an initial consultation with a practitioner to discuss their goals and assess their suitability for the procedure. During this consultation, the practitioner will take the time to understand the patient's concerns and desired outcomes, as well as explain the EMFACE treatment process.
The treatment itself takes around 30 minutes to complete, and most patients report experiencing little to no discomfort during the procedure. No anaesthesia or numbing agents are required for EMFACE and patients can return to their daily activities immediately after the treatment is complete. This makes EMFACE an ideal treatment option for busy individuals who want to improve the appearance of their skin without interrupting their daily routine.
EMFACE requires no preparation before the procedure. Patients do not need to fast or change their daily routine in any way. They can arrive for their appointment at Shape Clinic in Sydney feeling comfortable and relaxed, knowing that the EMFACE treatment is a quick, safe, and effective way to improve the appearance of their skin and facial muscles.
The team at Shape Clinic conducted extensive trials on the effectiveness of EMFACE, with very positive results. The study showed that EMFACE treatments significantly improved the appearance of patients' faces after only a few sessions. The results included a more defined, sculpted appearance with lifted facial muscles, and firmer skin. These findings confirm the effectiveness of EMFACE in treating the root causes of ageing.
BEFORE AND AFTER OF SHAPE CLINIC CLIENTS


Before Picture and After Pictures taken after 4 treatments at 10 weeks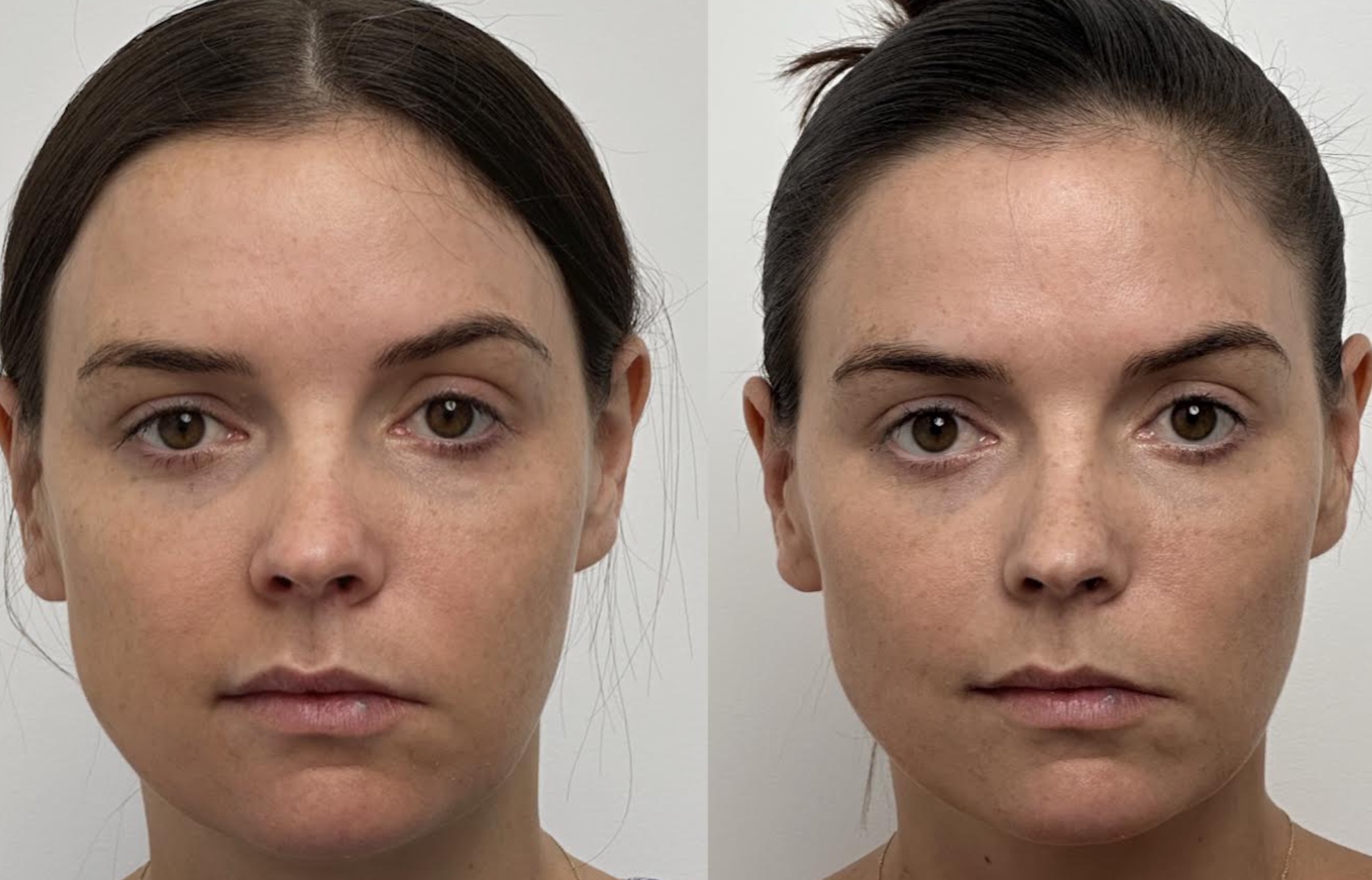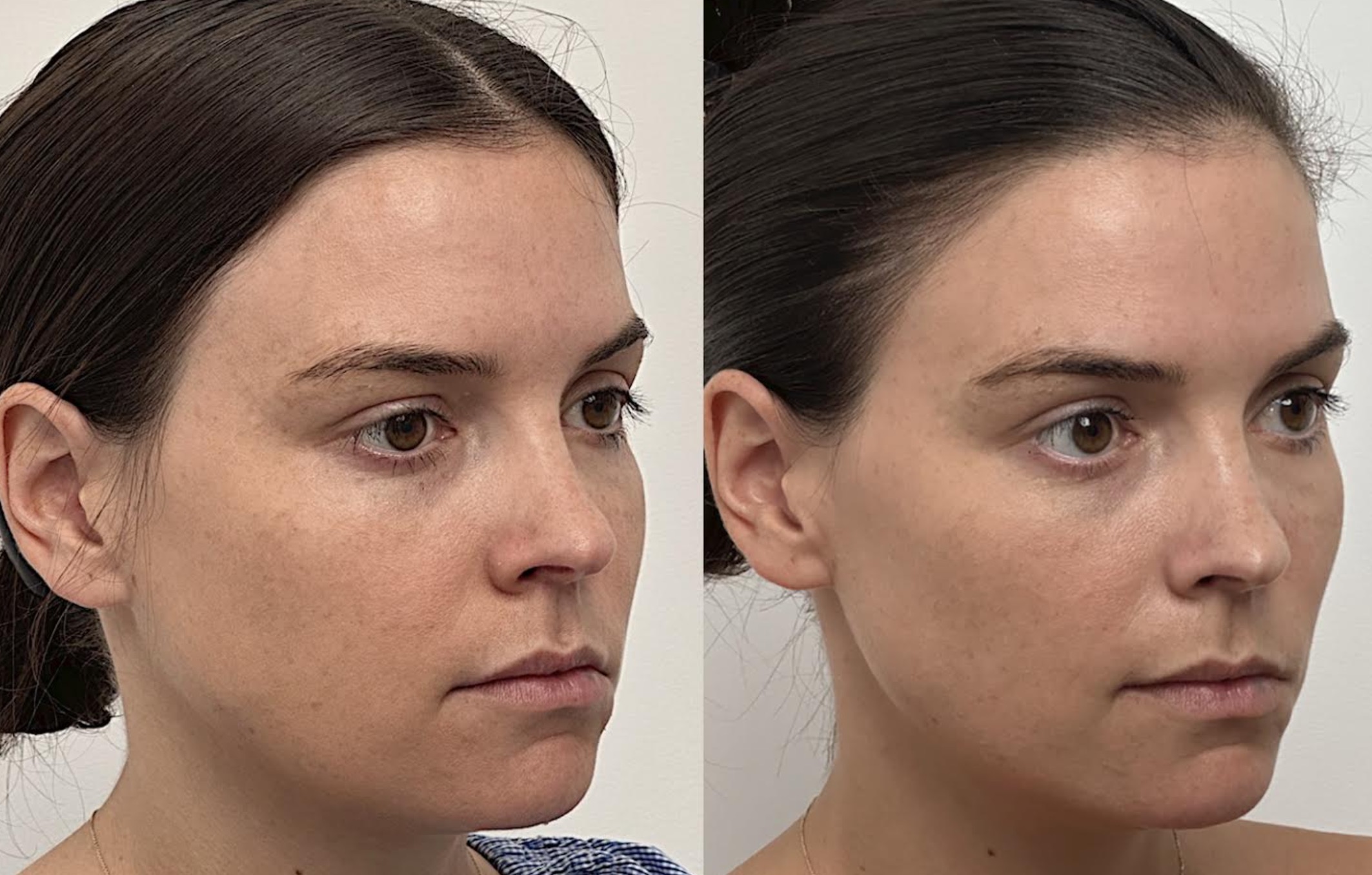 Emface Before and After Pictures taken after 4 treatments at 12 weeks
The treatment is particularly beneficial for patients who are looking for a non-surgical alternative to facelifts, as it involves no incisions, no needles, and no downtime. EMFACE is a simple, painless treatment that can be performed quickly and easily in the clinic, with most patients experiencing little to no discomfort during the procedure.
For more information on Emface reviews, Emface cost, and other queries, contact Shape Clinic.