In 2018, there were more than 20,000 butt augmentation procedures in America. That is a lot. But it is what the current trend is. Big booty is an elusive dream for many women. But do you have to get a procedure done? How to get a bigger buttocks naturally? Is it possible? We are here to tell you that yes, it is possible.
Read on to find out how to get a bigger buttocks with exercise at home. And even without exercise. Yes, do you wonder how to get a bigger bum without exercise? We have the foods you need to consume for that.
With a growing number of men and women going under the knife to give their buttocks a boost, we think it is time to share our tips and secrets. Women love a round and firm butt that will turn heads around. And also, look amazing in skinny jeans. Well, a surgical procedure will not provide that. Even if you get a firm butt, that will last for a week or two without a proper plan.
We do not recommend using how to get a bigger buttocks fast pills route. You do not want those chemicals.
The Butt Muscles
Before we move on to the exercises for a bigger butt, we have to understand the glute muscles. Or as you may know it, the butt muscles. Three muscles work synergistically to give you a firm and round butt. Those are:
Gluteus maximus, the largest muscle and the main extensor of the hip
Gluteus medius, the one that wraps around the front of the hips
Gluteus minimus, which is the small muscle placed beneath the gluteus medius
Gluteus maximus contribute to the appearance and shape of your hips. It also acts as an extensor of the hip joint. You use and activate these muscles when you climb stairs, when you do squats, and when you run. Training this muscle will make your butt appear firm and round. And it also prevents sagging.
Gluteus medius allows you to rotate, flex, and extend your hip. This is the only muscle that you can see from the front. While you might think the front hip has nothing to do with a firm butt, you are wrong. Working this muscle will make your hips appear wider and prevent back pain and injury. The muscle is a hip stabilizer and the strongest hip abductor in your body.
Gluteus minimus is a fan-shaped muscle that helps with hip flexion and extension. While it is small, it is the muscle that allows you to lift and rotate your thigh. You should not ignore this muscle for a bigger butt. Even though it doesn't appear important, this muscle helps you make all the movements for the other muscles.
For gluteus maximus, you can try exercises like front squats sumo squats, goblet squats, squat jumps, stationary lunges, side lunges, hip thrust and reverse hyperextensions. Perform regularly for how to get a bigger buttocks fast at home.
To work the gluteus medius, try an exercise like donkey kicks, side-lying hip abduction, clamshells, lateral band walks, monster walks, and lateral leg raises.
For the gluteus minimus, hip hitches, single-leg side bridges, mini-band squats, lateral band walks, and hip abduction work the best.
Guide to Common Butt Exercises
It is time to get your sweat on. If you want to know how to get a bigger buttocks naturally, it is all about exercise. There are a couple of exercises you can try. We mentioned some before. The biggest mistake you can make is to stick to squats. Yes, squats are the best exercise for your butt. But you cannot get a firm butt only with squats. Same as you cannot get 6-pack with only standard abs.
Standard squat
Stand up straight with the feet hip-width apart
Bend at your knees, and slowly lower your body into a sitting position
Make sure to keep your back straight and your knees don't go out past the toes
Pause for a second, and then push through your heels as you slowly rise back
If you want to increase the intensity, add weights
Squats with arabesques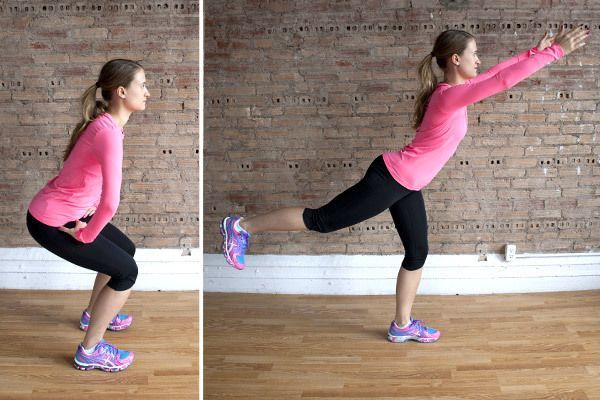 Stand tall with feet at hip-width apart
Bend at the knees and slowly lower your body into a sitting position
Push through the heels to rise back up
When you reach the starting position, extend one leg behind you and reach both arms in front of you to maintain balance
Bring the leg and arms back to the starting position
Jump Squats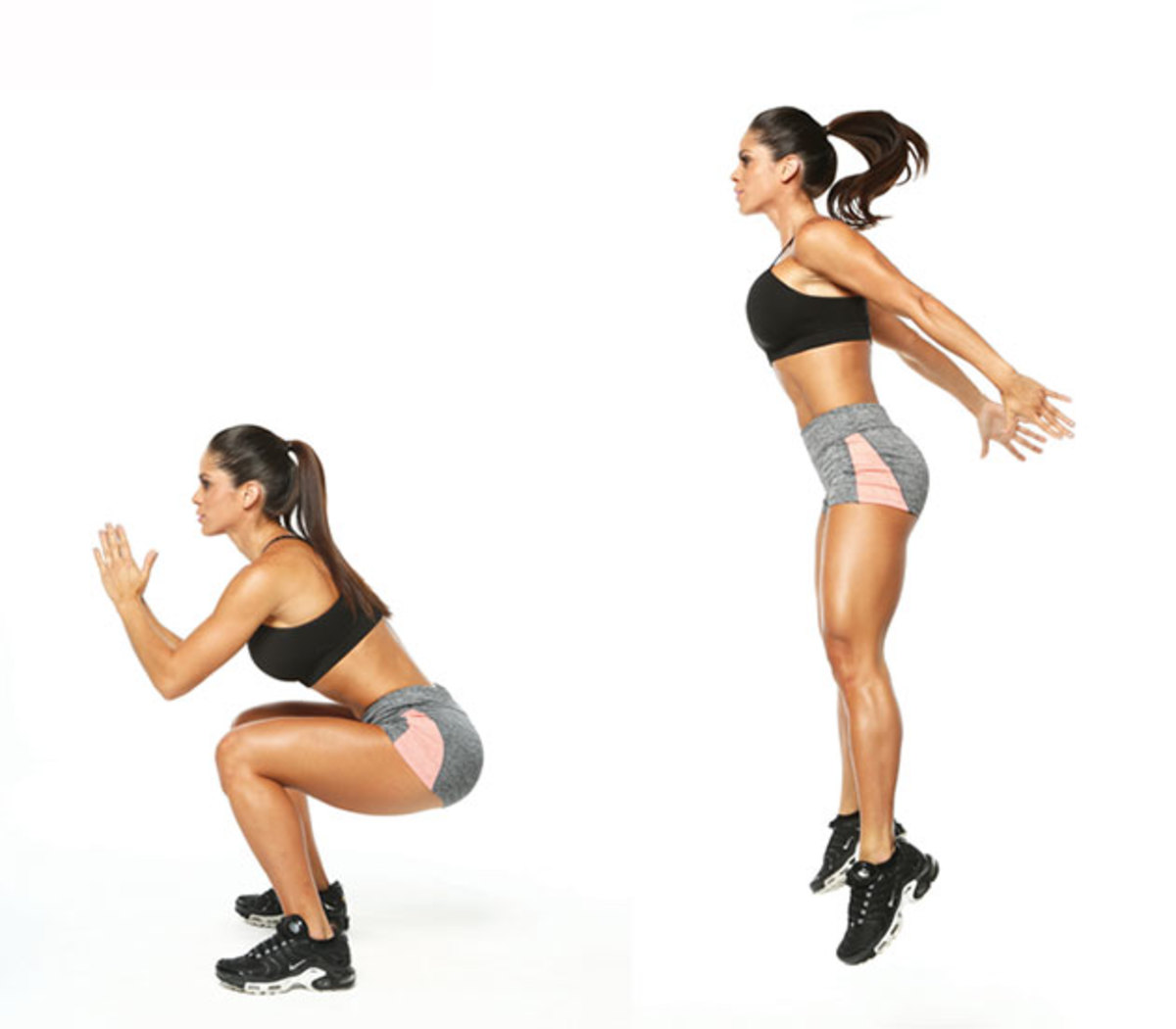 Place the feet at should-width apart and straighten your back
Bend your knees and get into a sitting position
Push through the toes to rise and explode off the floor jumping
Land on your feet in starting position and immediately go into a squat position
Standard lunge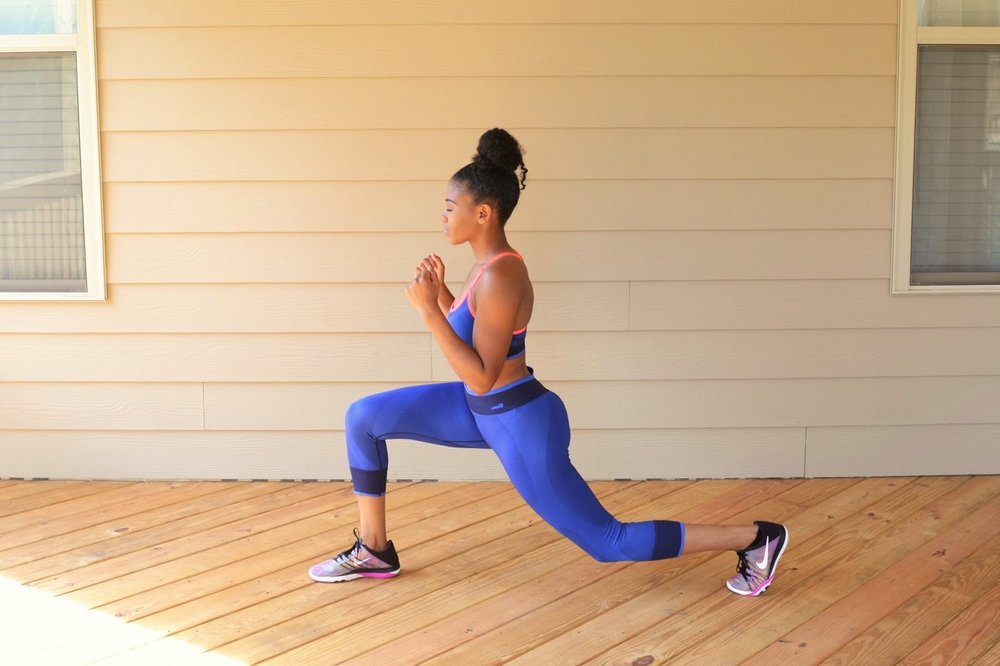 Stand with your back straight and feet hip-width apart
Step one leg out in front of you, for this purpose, the right leg
Bend the knees into 90-degree angles with the right knee in line with the ankle and left knee pointing toward the floor
Make sure the right knee doesn't go past your toes, wait for a second, and then push through your left heel to rise back
Side lunge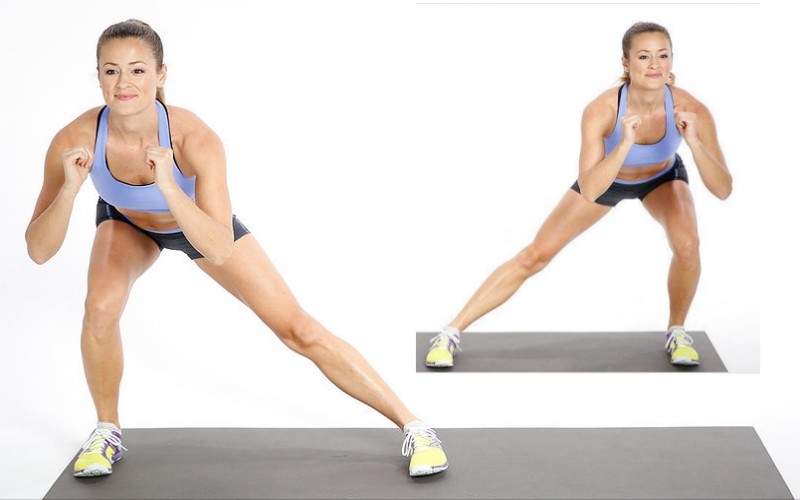 Stand with the back straight and feet hip-width apart
Step out to the side instead of the front, and bend your right knee into a 90-degree angle
Make sure the knee doesn't go past your toes, and keep your left leg straight
Push through the right leg to rise back
Bridges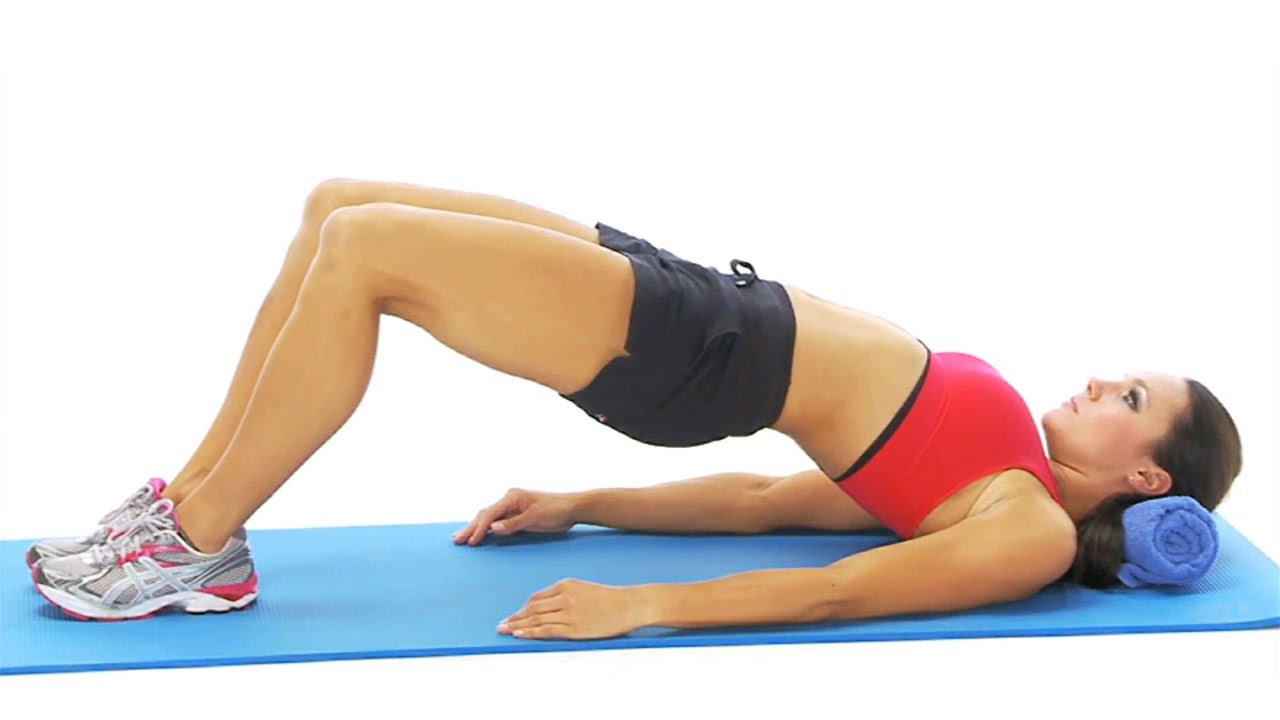 Lie on your back with knees bent and arms at your sides
Tighten the glutes and core muscles, and slowly lift your butt off the floor and toward the ceiling
Make sure your body is in a straight and diagonal line from the knees to the shoulders
Pause for a second or two, and slowly lower the butt down to the floor
Hip Thrust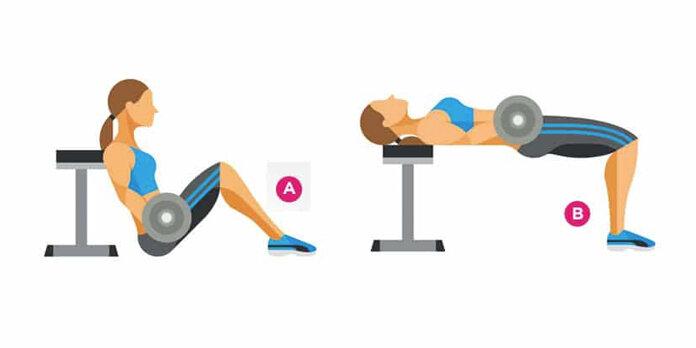 Support the upper back on a couch, bench, or a bed. This way, the lower part of your shoulder blades is on the edge of the surface
Look for a height where your chest and knees are in a straight line
Pull the feet toward you and place them below your knees
Keep your knees bent and push through the heels to lift the hips up from the ground
Frog Pump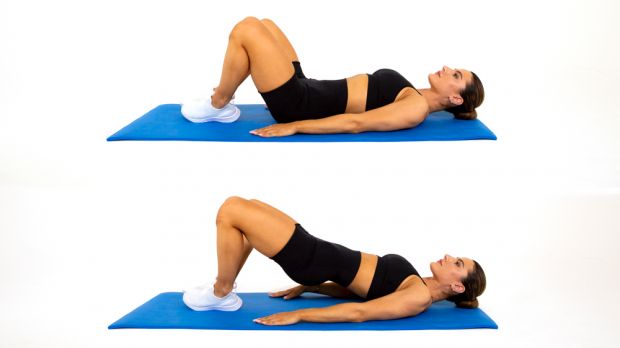 Lie on the back with knees bent and point outwards. The soles of your feet are together, toes to toes and heel to heel
Squeeze your glutes to lift the hips until the body forms a straight line from neck to knee
Push your heels together as you lift your hips up
Hip abduction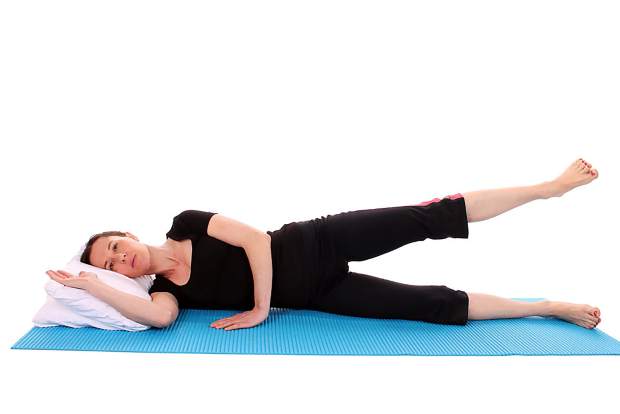 Stand tall with one hand holding into something for support
Lift one leg away from your body, with toes pointing forward
Start the movement from your hips and move the leg a little bit backward or leaning slightly forward to activate your glutes
Step ups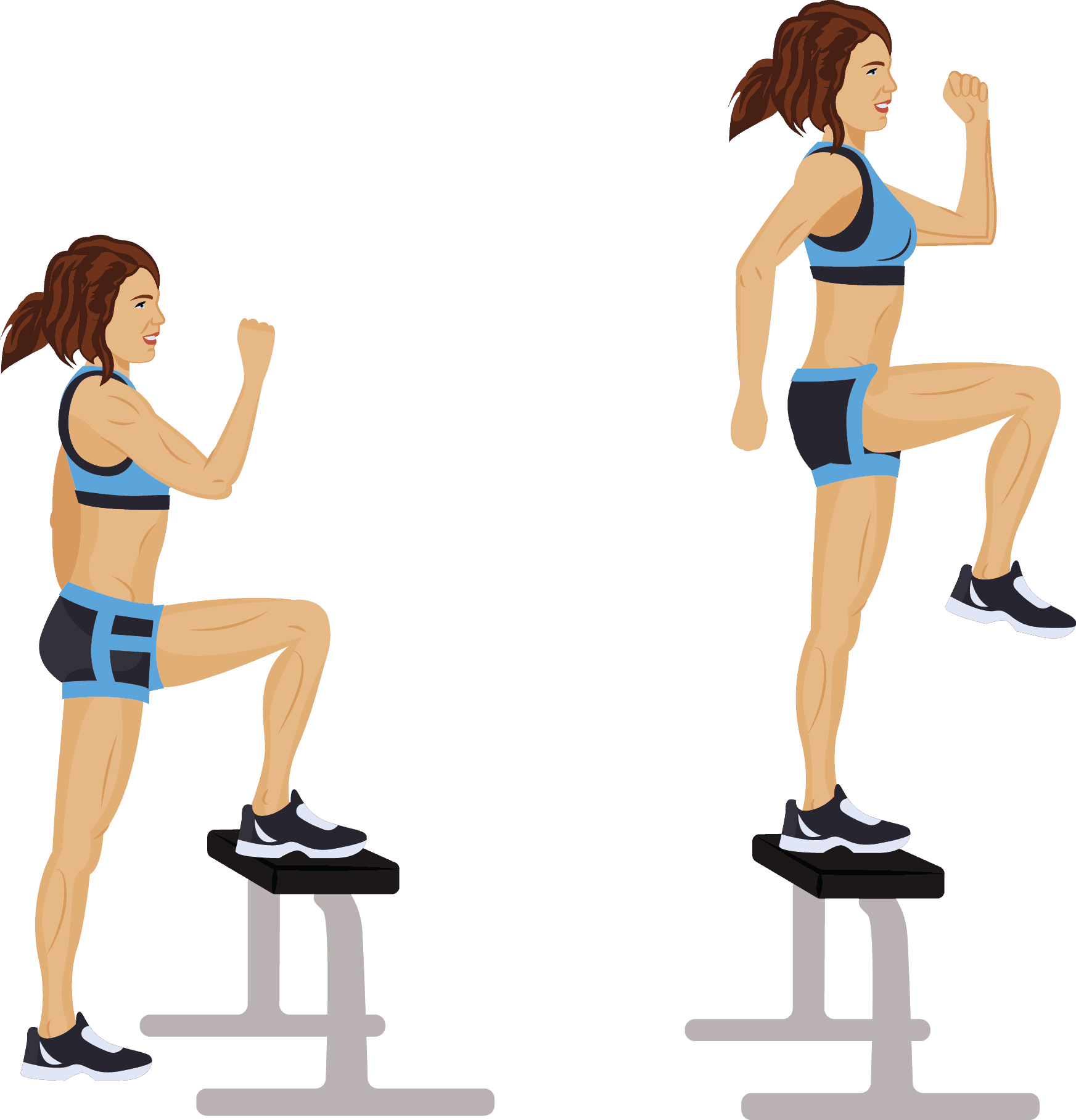 Stand with your back straight about 1 foot in front of a sturdy box
Keep the knees hip-width apart
Step up onto the box with your right leg, and bring the left leg up toward the chest and then back to the floor
Step off the box and return to starting position
This exercise replaces going up the stairs
Fire Hydrant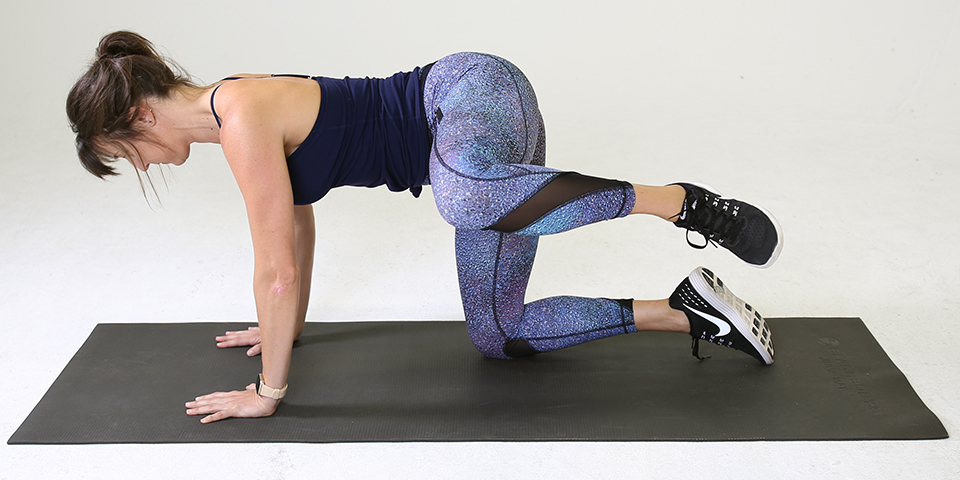 Add a resistance band around your knees
Start on all four
Left one leg up to the side and go as high as you can without shifting your torso to the side
Do not arch your back, keep it stable and neutral
Start the movement from the glutes and then repeat with the other leg
The Importance of Food
If you want to know the secret to how to get a bigger buttocks naturally, it is a simple equation. Proper diet with regular exercise. You cannot do one without the other. Even if you try fast without exercise, it will backfire. You can eat healthy, but if you do not work out your muscles, it is all a waste.
All you need to do is make a few modifications to your diet. Focus on growing your glutes with exercise. And provide enough minerals, vitamins, and protein for them to grow. Let's get to the how to make your buttocks bigger with food part.
Besides protein, your body needs carbs, healthy fats, and antioxidants to promote muscle growth. Here are a few ideas.
Salmon is the best fish source of protein and omega-3 fatty acids
Flax seeds provide more omega-3 fatty acids per serving than anything else, but also magnesium and B vitamins
Eggs are a common food that you can consume daily, and they are highly nutritious. Eggs contain selenium, riboflavin, vitamin B12, and a healthy dose of protein
Quinoa seeds are a perfect way for vegans and vegetarians to get their protein, essential amino acids, and complex cards for workout energy
Legumes are a family of plants that are high in protein and help with muscle synthesis
Brown rice packs the perfect balance of complex carbs and protein, with more than 5g of protein when cooked
Avocado is a flavorful fruit rich in protein, healthy fats, but also fiber and antioxidants. It helps reduce muscle damage and soreness
You cannot get a bigger butt without milk, as it contains a slow-digesting protein that supplies muscles with a steady stream of amino acids
Greek yogurt is another dairy nutritional powerhouse, boosting your calcium, riboflavin, and vitamin B12 intake
Pumpkin seeds are snack option if you want protein and healthy acids
Tips for Maximum Success
We want to make sure you get the butt you want. That is why we have some extra tips for how to get a bigger buttocks naturally.
Train only one leg at a time, as unilateral training allows to isolate specific muscles
Eat in regular amounts, do not overeat
Do not over-consume protein or carbs, this can lead to health issues
Eat at least one piece of fruit per day