Picnics are a great idea once spring and summer come by. But you can always try a picnic in winter. After all, we've all heard the term "winter wonderland". All you need is a few friends or your partner, and make an afternoon of fine food and good times. Going on a date can present challenges sometimes. But with a few good picnic date ideas, you are all set up.
With a picnic, you take some of the stress away. After, out in the sun, with a chance for some vitamin D feels refreshing. And you can have a fun and relaxing time with your date. Bonus you'll learn how to be romantic.
Now, organizing a picnic date can sometimes prove challenging and difficult. But if you plan ahead, it is an easy task. Luckily, we have a complete picnic date ideas checklist you can follow. You can go on a picnic date for a first date, or for an anniversary. It is always a fabulous way to surprise your partner.
Tips for the perfect picnic location
The most challenging part of the picnic date is the location. You want something that exposed to the sun, but not too much. After all, you do not want to burn on the sun. And you want some nature around, trees and stuff. Most importantly, a place that is not as crowded.
The first rule of thumb is simple. Pick a place where you and your partner feel comfortable. For example, you can go to the beach you first meet, or to the park.
If you are a sunset lover, pick a place where you can clearly see the sunset. Another fun and unique idea: go for a date in a botanical garden. During spring, flowers bloom, and it is one of the most perfect environment for a romantic date.
Another important factor: pick a place that is within walking distance. After all, you need to carry a couple of things.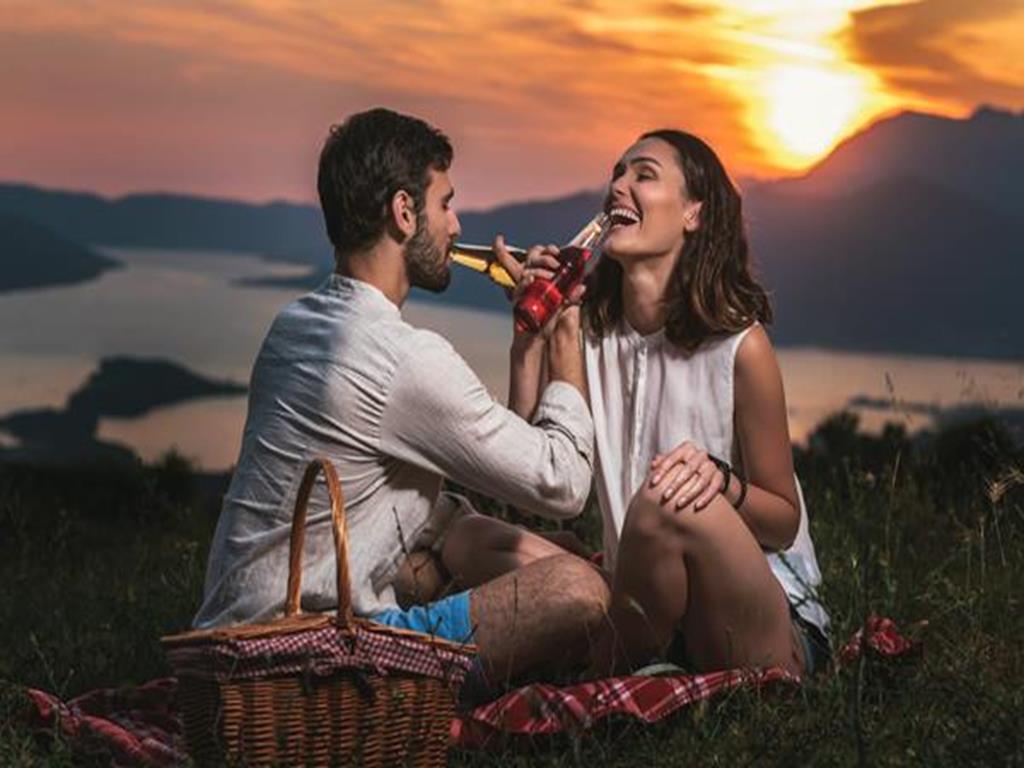 What to wear?
The next challenge is the outfit. What to wear for a picnic date? Remember, this is a casual date. It is not a fancy dinner date. So cool down on the elegant and formal clothing.
The most important rule is to pick a comfortable outfit. You will probably have to sit on it, walk, and maybe even run or dance.
Always go for light and breezy fabric. Never ever wear a tight dress. Skip the leather shoes and high heels. Flats and sneakers work just fine.
The Must-Bring List
We said we have a list of what you need to bring for your picnic date ideas. Here are the must-haves.
Comfortable blanket or any other coverage – You can also bring a vinyl tablecloth that will serve as an underlayer
Cooler for beverages – Use plenty of ice packs to keep your beverages and food chilled. You can also freeze water or lemonade. Frozen drinks also double up as ice packs and save spaces. But never put your cooler in the trunk during transport, as it is the hottest place in the car
Basket or large bag – Use it to carry all the food. Now, as this is a romantic date, go for something more charming than a bunch of grocery bags. You do not have to get an old fashioned wicker basket, but something charming is a must
Plastic storage containers and plastic storage bags – These items prevent things from spilling, and keeps the food separated and fresh
Plates, forks, knives, napkins, and so on – Some people prefer real stuff, and others go for plastic. But the real stuff makes the picnic feel more special. Plus, it helps the environment
Sunscreen and bug spray – Imagine going to the perfect location, with the perfect partner, and then, bugs come by. You want to prevent that, right?
Small stereo or something to play background music – Luckily, there are many options for this now. You can get JBL speakers, or just use your phone with a good radio
Trash bags for cleanup
Small first aid kid – Do not go overboard, but you need to prepare for anything that can happen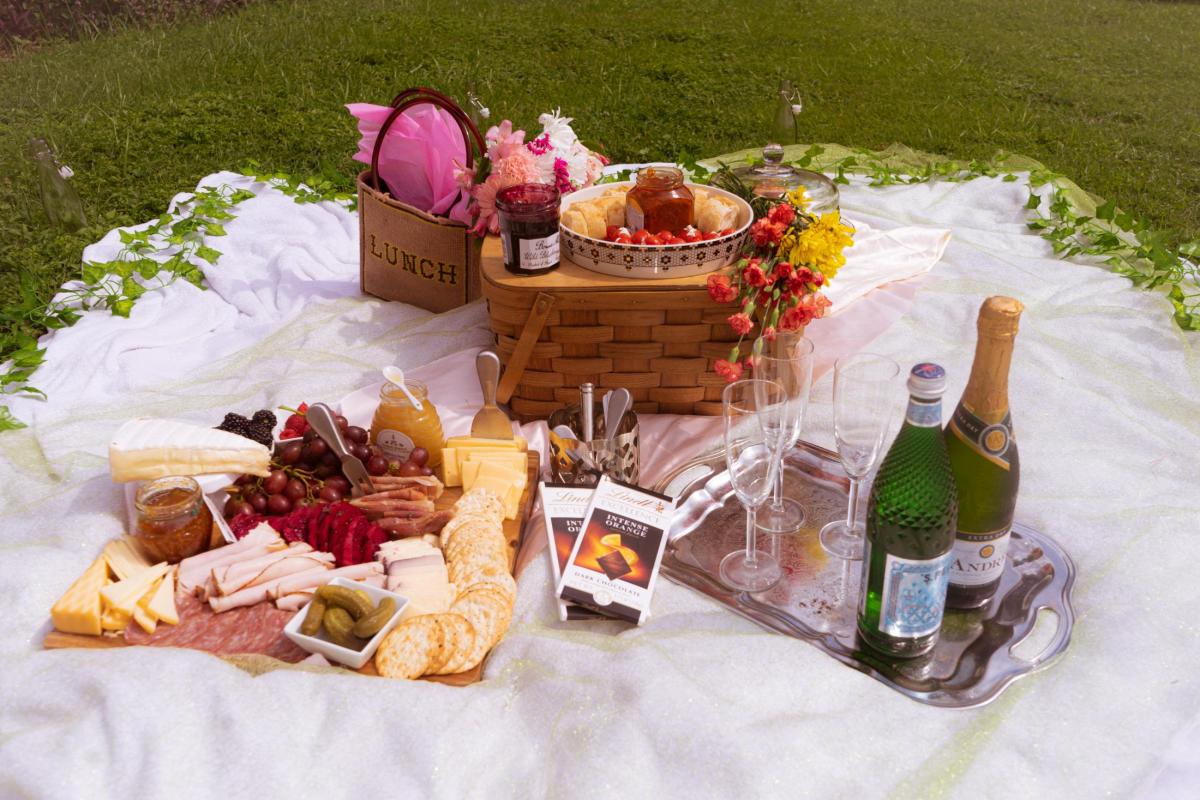 The Food Menu
Let's talk about the hardest part of the picnic date. And that is the food. This is a tricky thing. For starters, if it is your first date, you do not have a clue what your partner likes to eat. Is she/he more of a fruits and vegetable person? Or she loves sausages? Here are some ideas to think about your perfect picnic date.
Little things on skewers like melon, ham, cherry tomatoes, mozzarella, and so on
Bruschetta
Sangria, make your own
Tiny sandwiches, and if you want to take them to the next level, cut them into shapes with cookie cutters
Bite-sized fruits, think of grapes, raspberries, cherries, strawberries, and so on
Risotto balls, this might require a bit of cooking before, but it is worth it
Stuffed dates, usually with almonds and rolled in powdered sugar
Silly candy, you can never have enough
Soft cheese and crackers
Nutella, it is a risk, but one you can afford
Fresh summer roles, easy to eat on the go, and perfect for hot summer nights
Roasted pumpkin seeds, a natural aphrodisiac
Popcorn, you can make pop unflavored or with your own flavor
Mini pizzas
Apples and cheddar cheese, a great romantic combo
Figs, good on their own, or with balsamic vinegar
Quesadillas, get creative with the filling, go with cheese and combos like grilled chicken
Mediterranean bites, like hummus, stuffed grape leaves, olives, and so on
Chocolate, lots of it