Shifting work patterns during the COVID-19 pandemic means the shoes we wear to work has changed more in the last two years than in any other period in recent memory.
Where working from home inspired the business footwear trends of 2021, hybrid working is the focus for office workers' shoes in 2022.
This trend shift means workers are prioritising shoes that work equally well at home as in the office – those that are comfortable without compromising their professional image.
Put together by Alexandra Workwear, a UK office wear manufacturer, these are our top business work shoes for the 2022 season.
The top work shoes for 2022
1. Anvil Traction Georgia Court Shoe
The Anvil Traction Georgia Court is Alexandra's most popular business slip-on shoe for 2022, a low-heeled shoe that goes with any formal outfit thanks to its understated design.
This premium leather shoe has a rounded tip and no decorative flourishes, making it appropriate for any professional working woman.
The anti-static construction of this court shoe ensures comfort throughout the working day, while an energy-absorbing heel reduces strain on the wearer's ankles.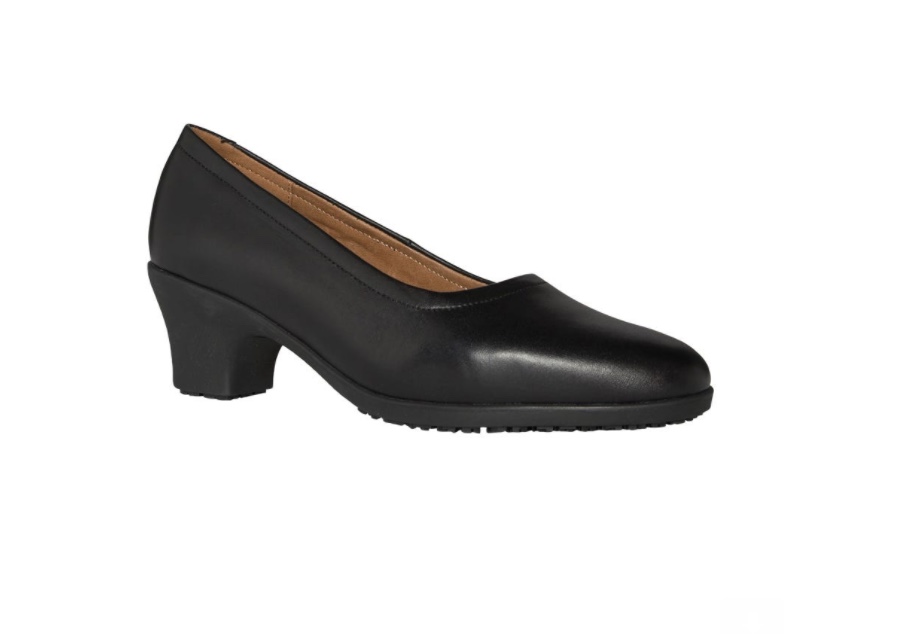 2. The Anvil Tennessee Shoe
It's easy to see why Alexandra's best selling men's business footwear item in 2022 is the Anvil Tennessee Shoe.
The simple and elegant lines give it the look of a classic brogue, while the outer stitching adds a modern touch.
This design, combined with the high-quality black leather, gives this shoe a premium professional look that is appropriate for all office settings.
The Anvil Tennessee shoe is both comfortable and fashionable, thanks to a breathable leather upper that keeps the wearer's feet cool throughout the day.
Finally, an energy-absorbing heel prevents ankle strain on harsh office floors, and the oil-resistant outsole keeps you from slipping on any leftover cleaning products.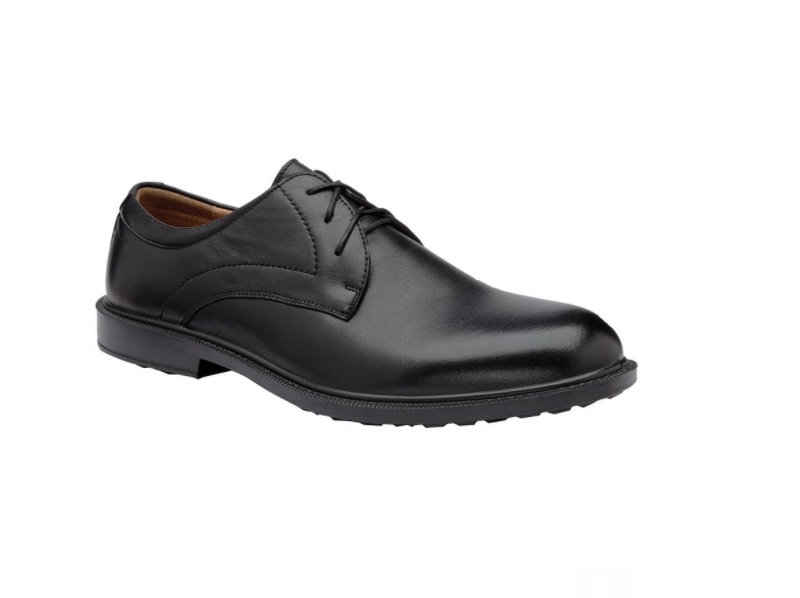 3. Crew Shoes
These crew shoes are Alexandra's most popular work shoes for women and men in more casual office settings.
Based on a classic skateboard shoe design, this shoe has a flat sole and statement laces to give your office outfit a modern edge.
With extra-thick insoles and a lightweight design, this crew shoe is ideal for those working long office hours and needing footwear to keep them comfortable.
It is also an excellent choice if your work is divided between the office and on-site, such as an architect who may need to travel occasionally.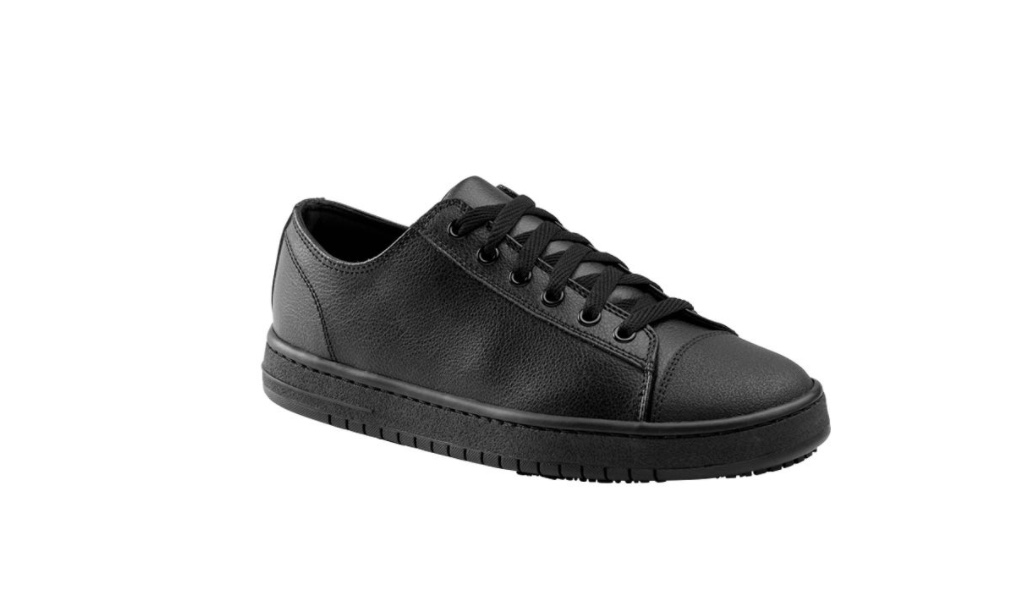 4. Skechers men's and women's lace-up shoes
The most popular footwear from the well-known and respected Skechers work shoes UK brand, in both women's and men's styles.
The Skechers lace-up shoe is ideal for a casual working environment with a slip-resistant sole.
The shoe has a heel pull-on tab for easy on and off, as well as a padded collar and tongue and memory foam cushioned insole to keep you comfortable all day.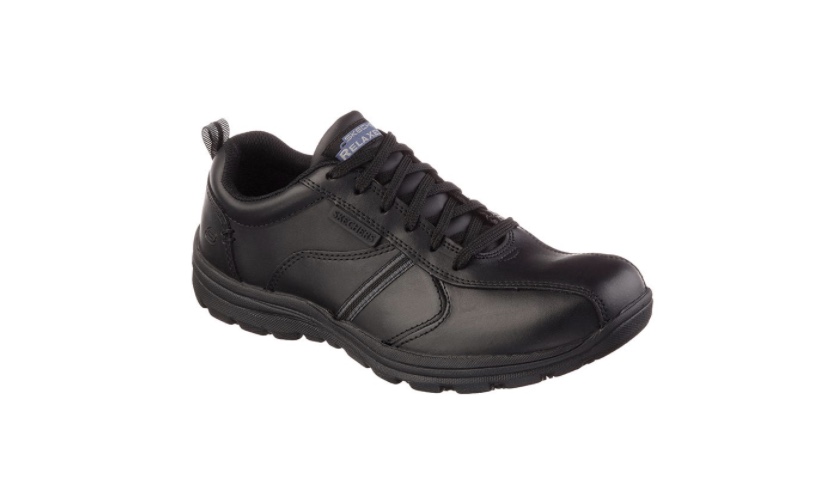 5. Men's safety brogues
These men's safety brogues are the most popular of this style for 2022. These shoes are suitable for high-end professional business settings and are made in the traditional brogue style with fine detailing on the toe, sides, and heels.
These shoes, which have a shock-absorbent heel and a composite toe cap that can withstand up to 200 joules of pressure, keep you comfortable wherever your work takes you.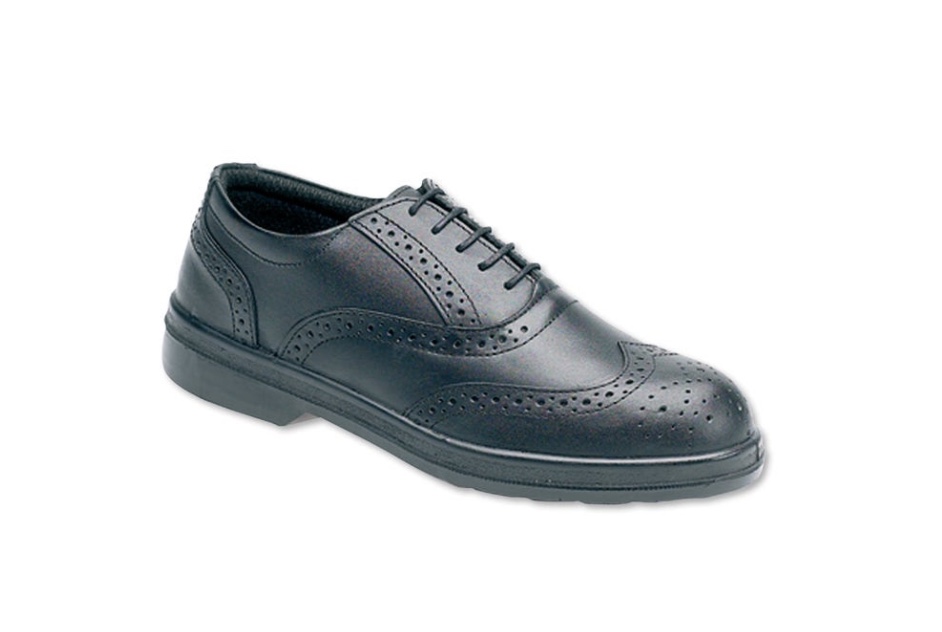 They meet EN20345 S1 SRC standards so that you can trust their performance in any hazardous situation.
Alexandra is one of the oldest work garment manufacturers in the UK, and we've even been granted a Royal Warrant to trade due to the high quality of our products.
Shop our full range of business workwear, including shirts, blouses, suits, footwear and trousers now.