Choosing the ideal formal dress can be overwhelming, as you want to look and feel your best for a special event or wedding.
To ensure you find the right one that matches your unique personality and taste, we've put together some tips on how to pick the best formal dress. Read on to learn more about making this important decision!
Determine the Dress Code for the Formal Event
A formal event is just around the corner and you're excited to attend. To avoid showing up inappropriately dressed, it's important to research and determine the dress code before planning your outfit. Whether it's black tie, cocktail attire, or business formal, knowing the dress code will help ensure you look and feel your best.
Take a look at the invitation for any clues or reach out to the host for clarification. To leave a lasting impression, plan your outfit and accessories according to the dress code.
Research Different Fashion Trends and Decide Which One Suits You Best
When trying to decide on a formal dress for a special occasion, research is key. It's important to know the latest fashion trends so you can make the perfect pick that will turn heads. Start by checking out what's trending in magazines and online editions to get an idea of what looks are popular right now. It's also helpful to search for inspirational images of dresses you might like and take note of the details that make them stand out.
If you're looking to make an eco-friendly choice, consider looking at sustainable formal dresses. Sustainable fashion is becoming more and more popular with brands offering unique pieces made of recycled materials or biodegradable fabrics. Choosing a sustainable formal dress for your special occasion can reduce the environmental impact of your wardrobe while also making sure you look fabulous.
When you've found the perfect dress, remember to shop around for the best price and quality. Try on dresses from a few different stores and compare them before making your final purchase. Doing some research in advance can make sure that you pick a formal dress that is perfect for your special occasion.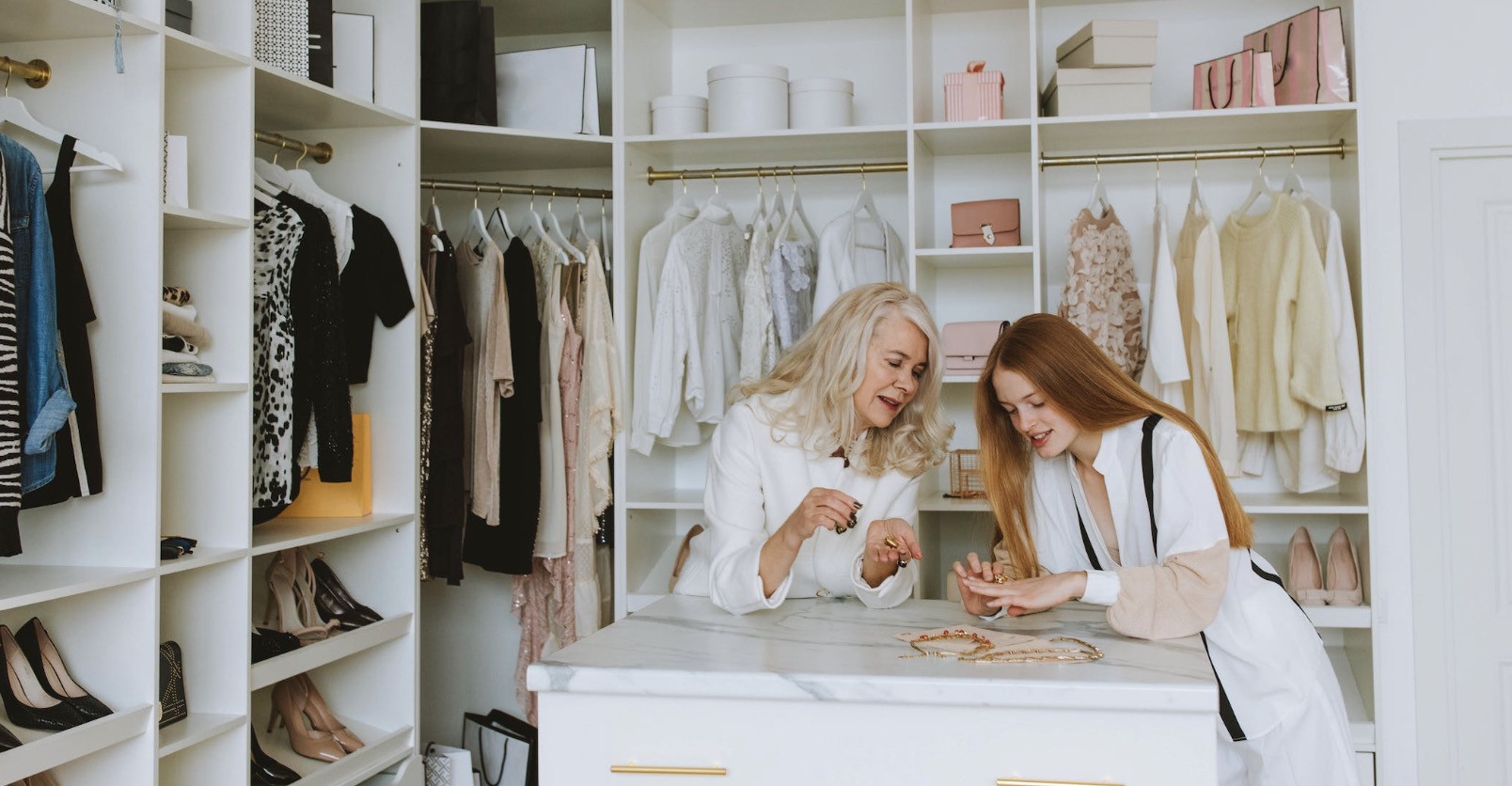 Measure Yourself to Make Sure the Dress You Find Will Fit You Perfectly
You find a dress you love, but it doesn't sit right on you? We've all been there. By doing some preparation beforehand, you can prevent disappointment and make sure that the dress you want fits perfectly. Taking accurate measurements of your body is the first step toward finding a perfectly fitting dress.
Statistics show that 72% of individuals have returned online purchases due to incorrect sizing. Remember to avoid relying solely on your clothing size because every brand uses different measurements. Instead, take the time to measure yourself accurately. Armed with your exact measurements, you can confidently shop for dresses, knowing you're selecting the perfect size for you.
Consider What Style of Dress Best Fits Your Body Shape
Choosing the right formal dress for your body shape is crucial to looking and feeling your best on any special occasion. Whether you have an hourglass figure, a pear-shaped body, or an athletic build, there is a formal dress style that will flatter your unique shape and highlight your best features.
For example, an A-line dress is perfect for pear-shaped figures, as it emphasizes the waistline while skimming over the hips. On the other hand, a form-fitting mermaid dress highlights an hourglass figure's curves in all the right places. By considering your body shape and selecting a formal dress style that complements it, you'll be sure to turn heads and feel confident at your next formal event.
Bottom Line
It's no secret that what you wear for a formal event sends a message. The way you dress communicates your personality and how you choose to portray yourself. Whether it's an evening gala, prom night, or cocktail hour, picking the ideal formal dress is not always easy. Knowing what to look for when shopping for a formal dress follows important guidelines such as understanding your body shape and picking the right fabric. Also, consider things like color, style of dress, and details of the ensemble before making your selection. With these tips in mind, finding that perfect formal dress – one that fits all your criteria both stylistically and fashionably – should be easier than ever.