Cleanse, moisturise and most importantly, apply your SPF! These are the baseline of any basic skincare routine! You've been with us long enough now to know how important each of these steps are, at taking care of your precious skin – especially your SPF, something we simply cannot stress enough, particularly with Australia's harsh UV rays. But something we don't always shout about, which is equally as important as all of those things, is the steps you're taking to treat your skin. That's where our Treatment and Enhancer range comes in! Power packed serums, to give your skin the nourishment it's been craving. 
When it comes to your serums, you want to place these in the middle of your skincare routine – after cleansing and before your moisturiser, to ensure your skin fully receives the benefits. 
When it comes to choosing an appropriate serum for your skin needs, this is all about correction and what you would like to improve when it comes to your skin, its appearance and overall function – which is what we like to call, skin conditions.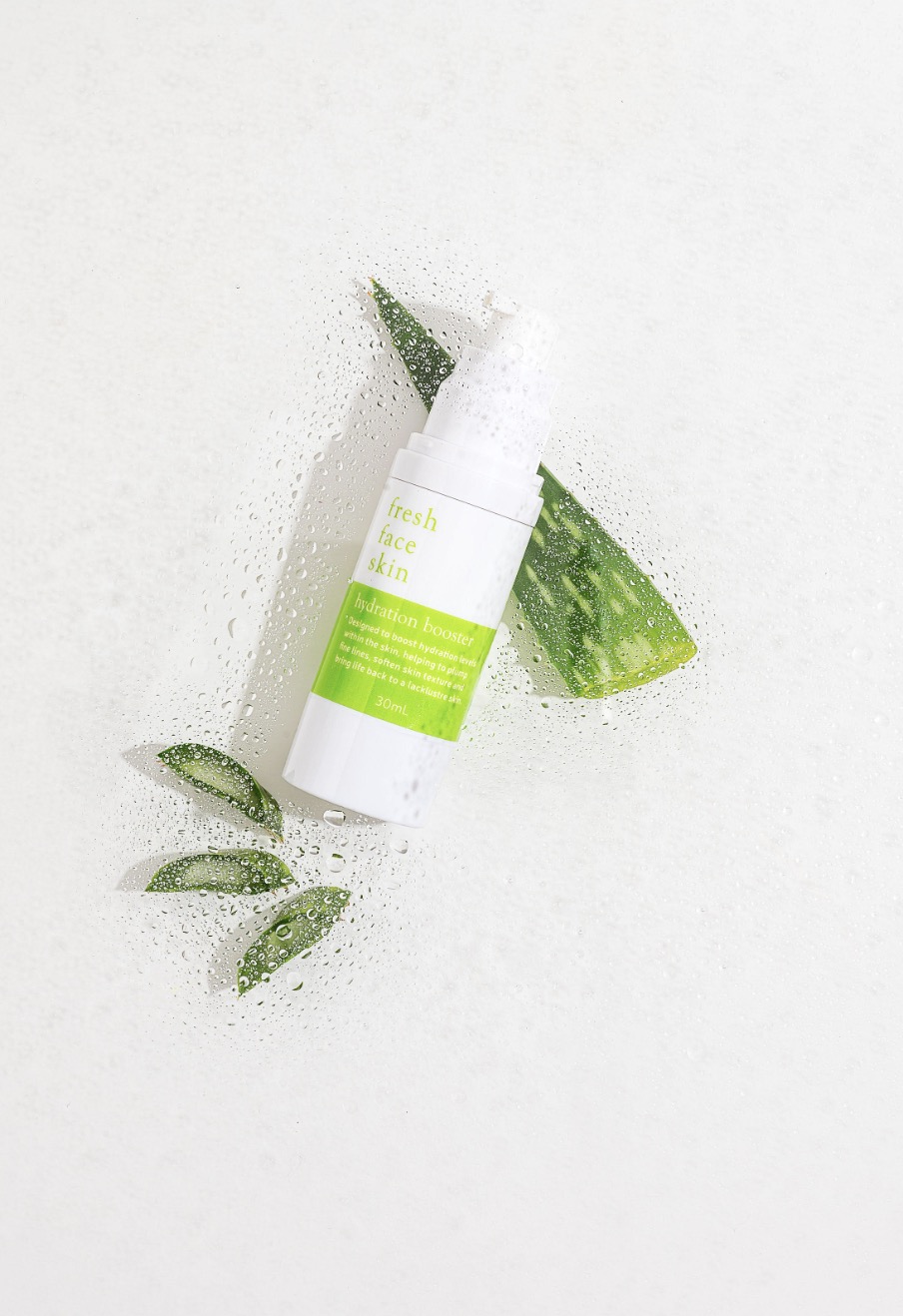 Your skin condition is going to fluctuate over time, whether it be due to internal hormones, resulting in frustrating breakouts, or a change in weather, resulting in surface dryness and dehydration. Whatever the skin condition at the time, you want to use the correct serum for what your skin is needing at that time, ensuring your skin is supported, always. If you're feeling daunted – don't worry, we've got you covered!
Here at Fresh Face Skin, we have some incredible correctors in our line of skin treatments and enhancers, so that you can find the perfect serum based solution for your skin's individual needs. The one's we're going to cover today are for those moments when your skin is feeling particularly dry or sensitive as we slowly adjust to the cooler season, here in Aus.
First up, we have the serum that we have labelled our "hero" product. Now we don't say this lightly. Our Soother treatment has earned this high accolade due to the fact that not only is it suitable for all skin types, especially dry skin, but due to its ability to instantly soothe your skin when it's screaming at you for some TLC!
You know that feeling – when your skin feels tight, dry and itchy, no matter how much moisturiser you slather on there? Or if you're suffering with acne or an inflamed, sore breakout? Well, this is why we created the soother treatment! For those moments when you simply need to calm the storm!
With a combination of soothing, naturally sourced oil-based ingredients, such as camellia oil, pomegranate oil and argan oil, this carefully curated product is here to offer your sore, dry and frustrated skin the relief it needs – so that when you wake up after application,  your skin feels calm, soft and more resilient for the day ahead!
Serums For Sensitive Skin
Our Healer Treatment is designed specifically to target inflammation; for when you're having those moments of sensitive redness or long-lasting breakouts that just won't budge!
The Healer treatment is a serum that does exactly what its name suggests – heal. Packed with powerful naturally sourced ingredients such as chamomile, jojoba oil and glycolic acid, that have been chosen for their natural healing properties, we suggest using this treatment when you need to speed up your skin's own natural healing process, all whilst being gentle and without stripping your skin of its natural oils. Making it the perfect friend for your sensitive, but congested skin. 
This serum focuses on the problem at hand without creating more problems along the way – something we often find with acne based skincare, that often leads to skin reactiveness and sensitivity. Not this one. We've made sure that the careful selection of ingredients will help to balance the oil flow without disruption to anything else. Getting your clear skin back with a little bit of gentle, but effective TLC. 
Creating the Serums
Each of these serums has been designed with the love and care your skin deserves, by our very own Amelia Goff. With her innate passion to learn more and more about our largest organ – the skin, Amelia has dedicated her life to research and sourcing only the very best, high-quality and natural ingredients to care for your skin, long term. The ingredients that you will find in both of these serums, have been sourced to nurture your dry and sensitive skin. So, thanks to Amelia, your skin can breathe a sigh of relief, while being able to function at its best!
With a bid to make great quality skincare affordable for everyone, Amelia created this brand so that you can have a sustainable skincare routine that fits in with your busy life. The story behind Fresh Face Skin will leave you feeling uplifted and in the safe hands of a brand that you and your skin can trust in. 
So now that you know a little more about 'the why' surrounding how these serums came about, the natural next step is for you to sample them for yourself! We'd recommend using the healer treatment when your skin really needs it and the Soother treatment, ongoing, as it will rebuild and strengthen your skins barrier with each and every use!
The key with using serums is finding what works best for your skin and its individual needs and changing them up accordingly, reflecting what your skin needs at the time, depending on lifestyle, environmental and internal influences. Think of them as your friend when your skin needs that extra support and encouragement! Serums are there to encourage your skin to function at its best, while nurturing and supporting its needs.