Wardrobes can either be sleek and hidden away in the corner of your room or feature a design bold enough to act as a statement piece. They are one of the most ordinary pieces of furniture, but that doesn't mean that they cannot pack a lot of styles. While functionality and practicality are the most important considerations when it comes to wardrobes, being mindful of the design allows the wardrobe to double up as a décor element in the room. 
These days you can easily find a range of chic and stylish wardrobe designs that can act as the perfect finishing touch for your bedroom. These wardrobes can be used to bring more personality and character to your space and make it look well-curated and balanced. 
These modern wardrobe designs are especially godsend for hoarded who find it difficult to part with their glad rags and want to keep them for years and years. Let's look at five fabulous yet functional wardrobe designs that can help you store your stylish outfits while looking stylish themselves. 
# 1 Beauty in Black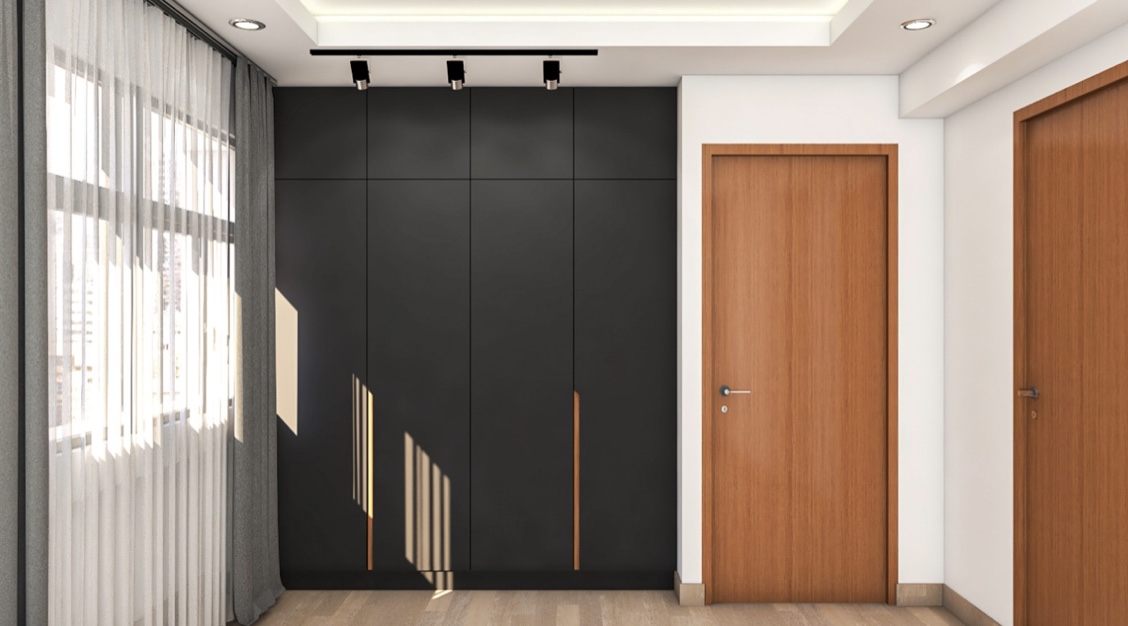 Looking for a bold and beautiful addition to your bedroom? Check out this simple yet striking wardrobe design. The matt finish of this wardrobe gives it a classy look, making it perfect for modern interior décor themes. Whether you have a monochromatic room décor or are looking for a way to add a pop of bold colours somewhere in the room, this black beauty is your best bet. 
# 2 Clearly Stunning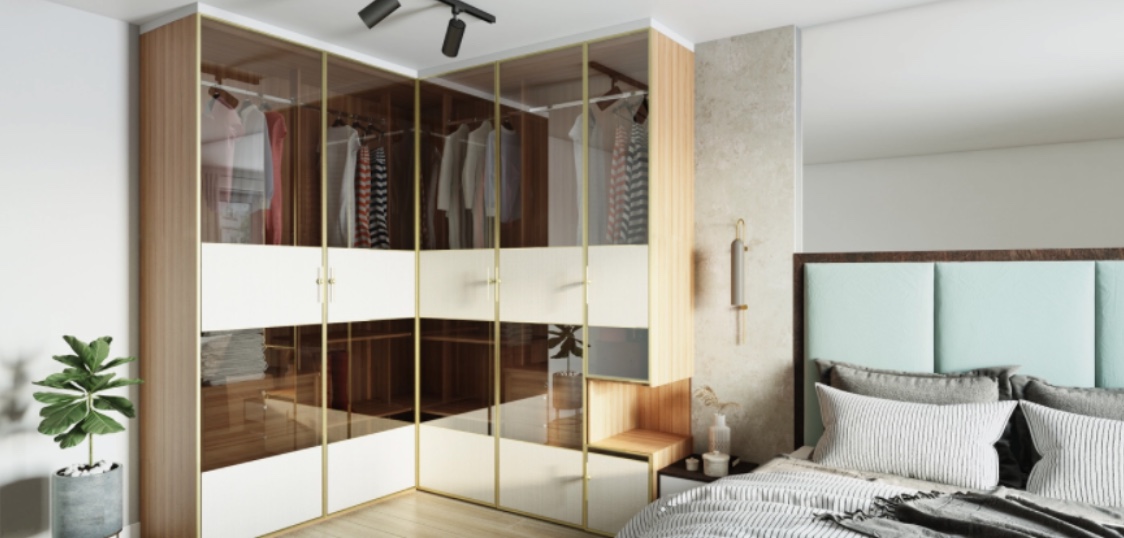 If you're one of those hoarders who can keep their wardrobes clean, this stunning clear wardrobe is for you. The clear doors provide just thr right amount of coverage while also maintaining the chic vibes of open shelves. Flaunt your prized possessions in the most sophisticated way with this one-of-a-kind cupboard design. 
# 3 Seriously Spacious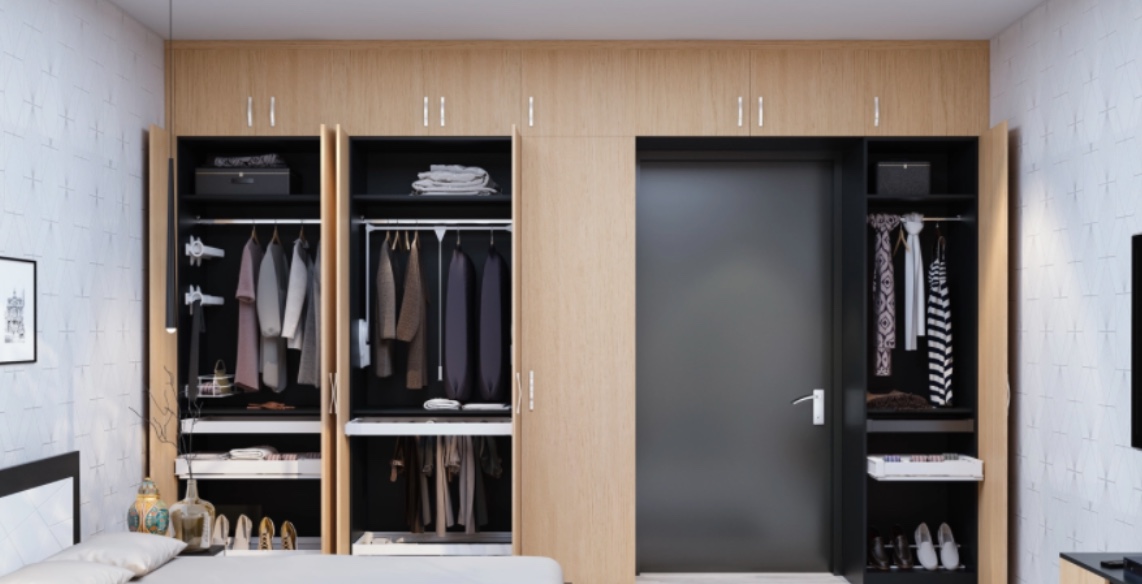 This one is for serious hoarders. If you're one of those who can't seem to find it in themselves to part with any of your prized possessions, this seriously spacious wardrobe is perfect for you. Hanging rods to keep your formals creaze-free and shelves for comfortable folding. What's more? The top storage is great for things that aren't always in use but just too precous to give up. 
# 4 Clean and Fabulous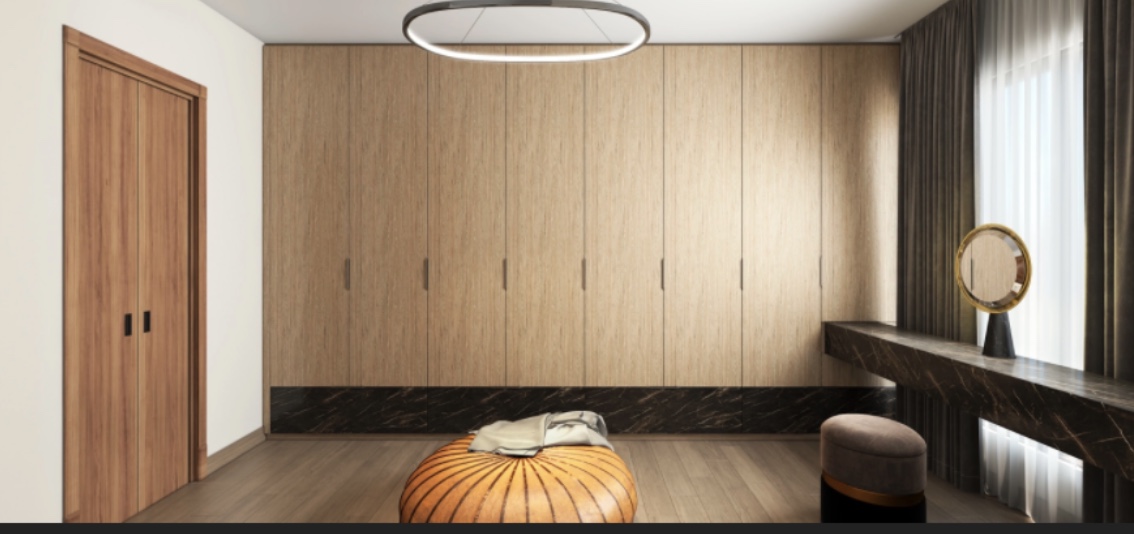 If you have a designated dressing area, this spacious yet clean wardrobe design is meant for you. There's enough storage space to keep your shoes, coats, and shirts. What's more? The wall-fitted design utilizes minimum floor space and keeps the room looking neat and tidy. Clutter-busting ideed. 
So, these were some of our favourite wardrobe designs that will help keep clutter at bay while also making your room look chic and stylish. These designs are perfect for those who need smart storage without compromising on the décor of their rooms. If these designs are giving you major décor inspiration, it's time to get in touch with professional interior design firms like Livspace and get ready to transform your space. Livspace is one of the best interior design companies in the country and is known for offering end-to-end design services for your home. 
Visit their website to know more about their services.